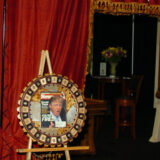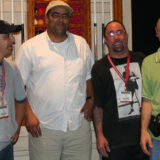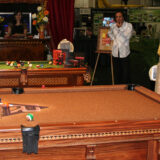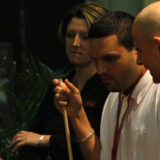 Philosophy
The American history of innovation is rich with eternal legends. Originally, the legends were believed timeless because the quality of the products was handcrafted by passionate artisans, true one of a kind, made from unadul treated materials. However, today's legends have become eternalized in popular culture because of their celebrity and answer to the public's demand for mass production to meet their growing consumerism. This steady change has given rise to the one size fits all philosophy for consumer products. Thus, today's market has made quality of workmanship obsolete, lost within the stacks of compressed wood and post consumer plastics that fill countless dusty factories around the country.
Many luxury products have thus suffered, and the billiard manufacturing companies have taken the pains and have chosen to capitalize on the publics lost value in quality. There is one company, however, that stands as the pioneer in the lost art and passion pf hand crafted, inlay veneer, one of a kind pool tables, that brings the true luxury and status back to the game of billiards. Red castle Art USA offers a timeless collection of custom-made pool tables and frames, capturing the mystique of the masters ans the grandeur of woodworks art. We take great pride in out skills in mastering the nearly obsolete art of handcrafting wood, and on featuring the most complex structures in detail inlay veneer, providing lasting enjoyment for generations to come. It is great honor for the partners of Red Castle Art, as Arab-Americans, to bring back to life this lost art, and to eternalize their work as modern American legends.
Hatoum Hatoum
Hatoum Hatoum, the server, guardian and founder of Red Castle Art, USA Inc. In 1968, Hatoum discovered the beauty and strength in inlay veneer design.
Since then, he has always maintained the dream of creating luxury, quality, hand crafted products that utilizes the art of inlay veneer. In 1991, Hatoum met his partner Layadi, who is an expert craftsman, and the love and the talent fuse together and the vision was then realized for Hatoum that he would create handcrafted, one of a kind works of wood-art, which consisted of inlayed veneer.
Embracing his vision ans passion for pure craftsmanship of woodwork art, Red Castle Art was founded in March, 2003. Under Hatoum's leadership and master of art and design sense, handcrafted pool tables have been reborn.

Mouhcine Layadi
GOD rest his soul and grant his family peace.
March 05 2018
Mouhcine Layadi (Craftsmanship work)
Born in September, 1960
His nationality is Moroccan
30 tears carpenter experience in woodwork
Mouhcine Layadi worked for Blatt Billiards located in New York City 7 years,
Each piece of work done in the tables represents his passion, love and experience in woodwork. He gives each detail its own time and moment so as to create what he visualizes, and from there a piece of art is created.
He is the mother of the three tables.